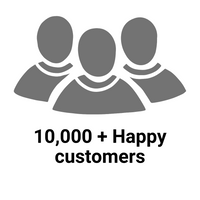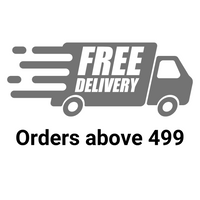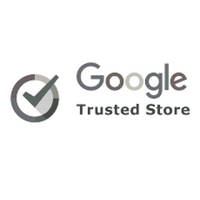 What's inside
We source our Mangoes from the beautuiful Farms in Ratnagiri. The best alphonso mangoes you can get in India, without a doubt!
We source our Passionfruits from Coorg or Malnad in Kerala depending upon the season. We use fresh natural produce, grabbing the richness of the Alphonso mangos and pairing it beautifully with the sweet, tart pineapple and passionfruit!
We source our strawberries from Mahabaleshwar and to that we add Hibiscus flowers from Mysore, some lemon juice and sugar to create this magnificent syrup. All Natural, of course. The most important thing is that we have been able to capture the actual strawberries' subtleness here. The thing is that most seasonal fruits have a very muted subtle flavour that is easy to lose while processing it.
We source our Oranges from Rajasthan. These Indian Oranges are grown widely in Rajasthan, bursting with robust flavour. We carefully evaporate the orange juice in a vacuum for minimal loss of nutrients and flavour.
We source our luscious lychees from Muzaffarpur and we have to pulp freeze them, so that this syrup can be made accessible all year round. If food technology has developed, we should make use of it. No need to rely on preservatives, which we know for a fact, are harmful for our bodies.
Mango Passion
Natural passion fruit puree & alphonso mango puree, concentrated natural pineapple juice, lemon juice, sugar & water.
Summer Berries
Natural strawberry pulp, hibiscus flower petals, sugar & water.
Orange Mint
Orange Juice, lemon juice, mint, sugar & water.
Lychee Lemon
Natural lychee and lemon juice, sugar & water.
Easy recipe:
One part Swa kids mocktail syrup to six parts of water and ice (optional) to get a lovely quick and easy natural fruit lemonade.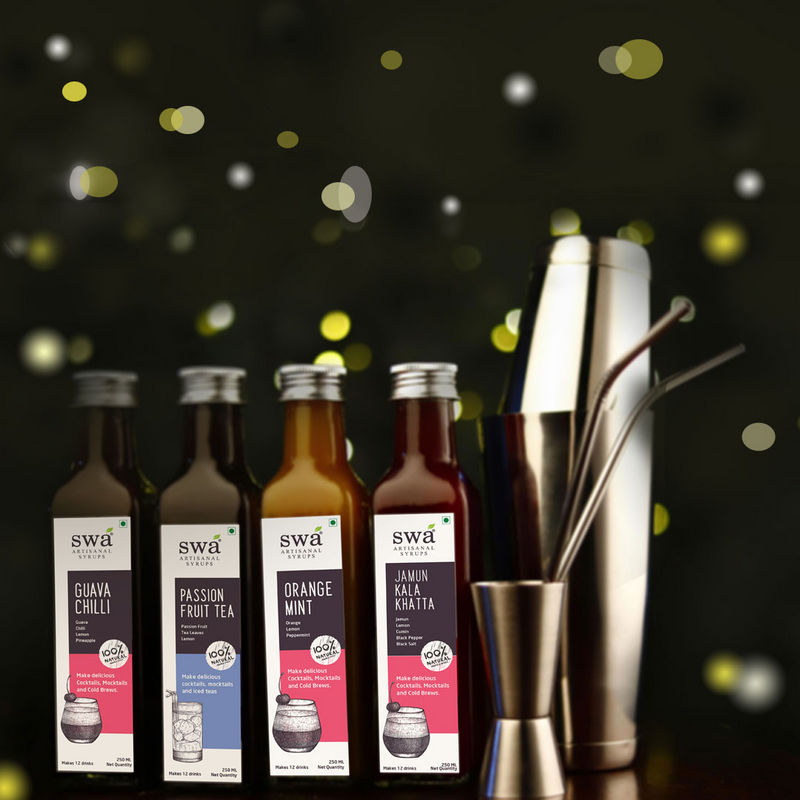 Good
Absolutely amazing range. I cant imagine drinking cocktails without Swa now. I have big liking towards Natural, organic and clean. Swa completely fits the bill.